Guitarist & Composer / Kenichi Tamura
Kenichi Tamura is a composer, artist and guitarist. He was born in Tokyo, Japan. His songs are instrumental music.
It is characterized by music production that incorporates flamenco beat and guitar playing style. From 2021, electric guitar is his main equipment, and he is changing his orientation to more progressive rock.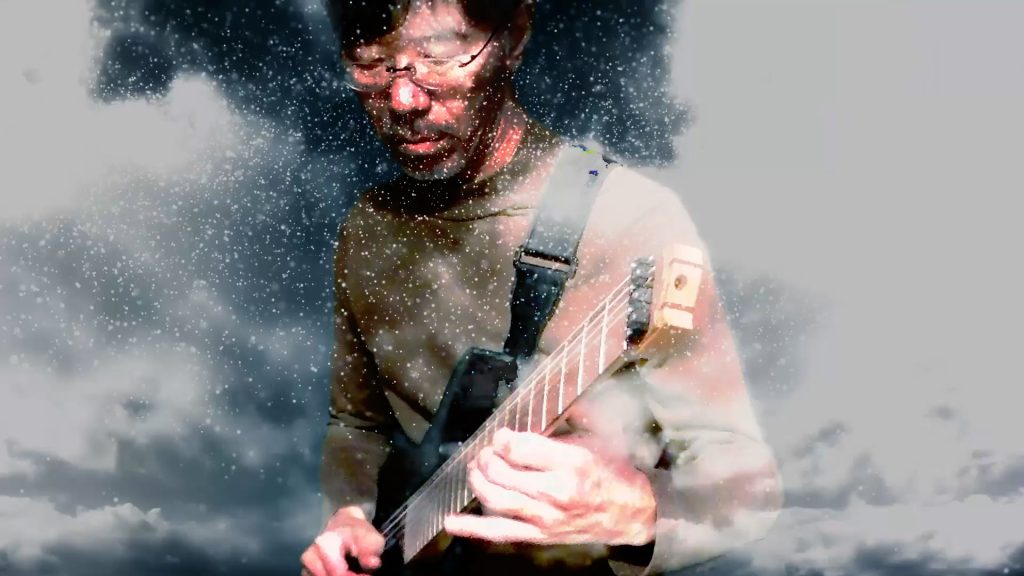 Biography
| | |
| --- | --- |
| 2012.10 | 1st album "Ayaorimoyo" release. |
| 2013.09 | Participate "Kansai Music Conference (Japan)", then to be interacted with latin musicians. |
| 2014.03 | 1st Mexico tour. (2 places) |
| 2014.09 | Contract with "Chaos Music Distribution (USA)" a compilation license of digital distribution. |
| 2014.11 | Invited to "youbloom@LA", and played at Worl Music Concert. |
| 2015.04 | 2nd Mexico tour. (3 places) |
| 2015.12 | 2ns album "Corazones y Riquezas" release. |
| 2016.08 | Contract with "Liva Music (Switzerland)" a sync license and master license. |
| 2016.09 | 3rd Mexico tour. (4 places) |
| 2016.10 | "El Afecto de la Ciudad" was nominated by "The 15th Independent music awards". |
| 2017.03 | 3rd album "Signo de los tiempos" release. |
| 2017.04 | "El camino a través del desierto" was selected to a Playlist called "Flamenco Pa Ti" by Spotify. |
| 2017.07 | Contract with the Spanish record label "Ace Music". |
| 2018.06 | 4th album "Emociones" release. |
| 2018.09 | Participate in Live at Heart 2018 that is one of INES (Innovation Network of European Showcases) |
| 2019.06 | "The decision in the season of the cherry" (original title called "El Decisión en la Temporada de los Cerezos") was nominated by "2019 Hollywood Songwriting Contest". |
| 2020.04 | 5th album (EP) "La Inflexión" release. |
| 2021.09 | 6th album "COMRADES" release. |
| 2022.06 | Single "A little light in an absurd world" release. |
| 2022.07 | Single "Man breaking the classification" release. |
| 2022.09 | Single "Cloudy occasionally sunny" release. |
| 2022.12 | Album "The world of excitement and turmoil" release. |